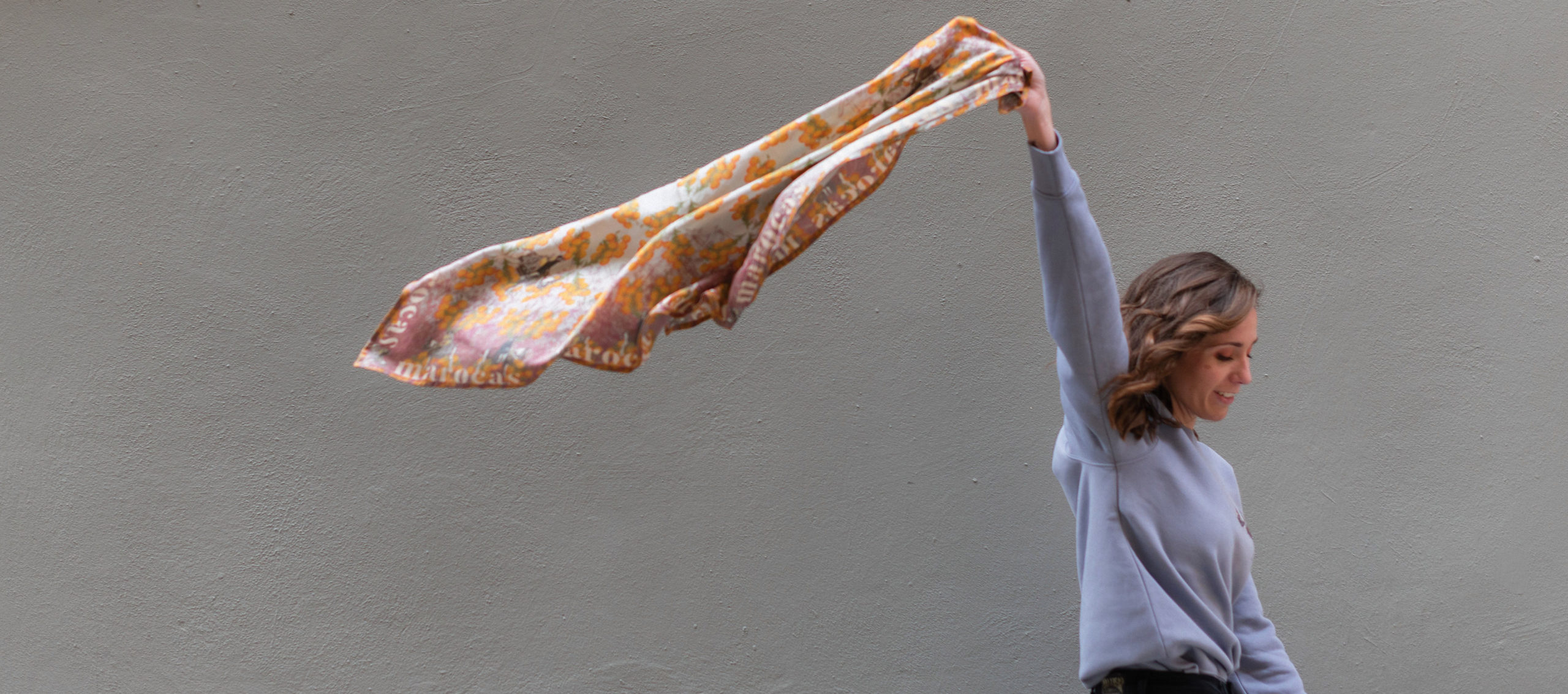 Marocas, a brand inspired by Valencian culture
"Slow fashion with Valencian inspiration" is how Marta Ródenas and María Ródenas define Marocas, a project spearheaded by two young Valencian entrepreneurs who aim to connect audiences with local culture. "We want to offer the world cultural wear in an ethical, responsible and sustainable way. We are committed to Valencia's rich traditions and culture".
María, graphic and product designer, and Marta, haute couture dressmaker, are the duo behind Marocas, a project that merges their two passions, fashion and design, to showcase Valencia as a homeland (what is referred to as terreta in Spanish). They even coined the term "terretastyle" to describe the way they promote and celebrate Valencian culture and textiles translated into modern times through functional accessories like a basic cotton T-shirt or a scrunchie made from fabric scraps.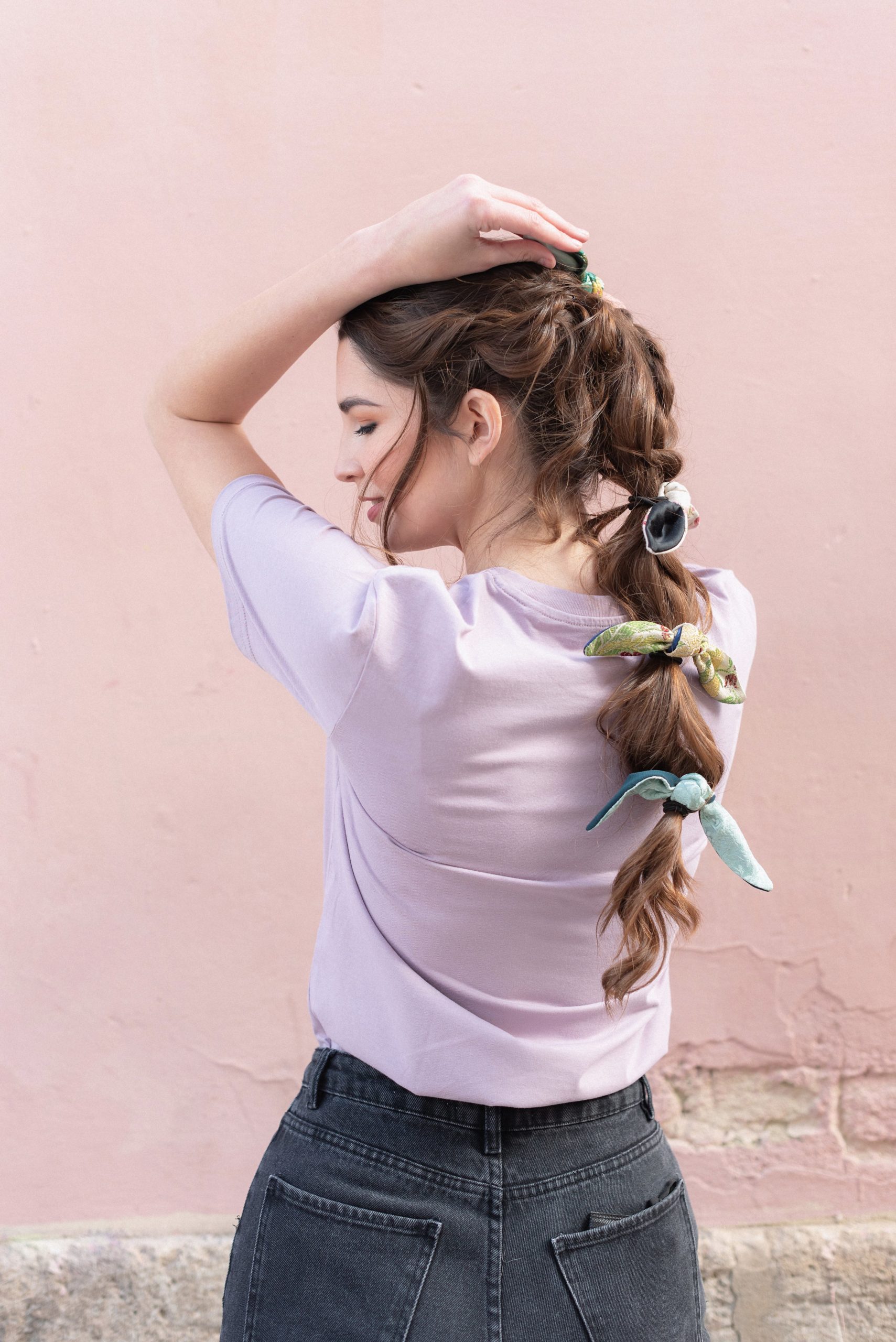 The Ródenas sisters began designing and making handmade headbands with scraps of fabrics from textiles used in the Valencian apparel industry, many of which are impossible to recycle because of the diverse types of threads, particularly fabrics that contain metal threads. Many of these scraps are often discarded by clothes-makers or donated and upcycled into crafts. "That's when we realised that it was a shame to waste such a large part of our Valencian essence and the chance to give them a second life is a sustainable objective for responsible consumption that we liked", say Marta and María. The product was a hit on social media, like by both locals and people from outside Valencia.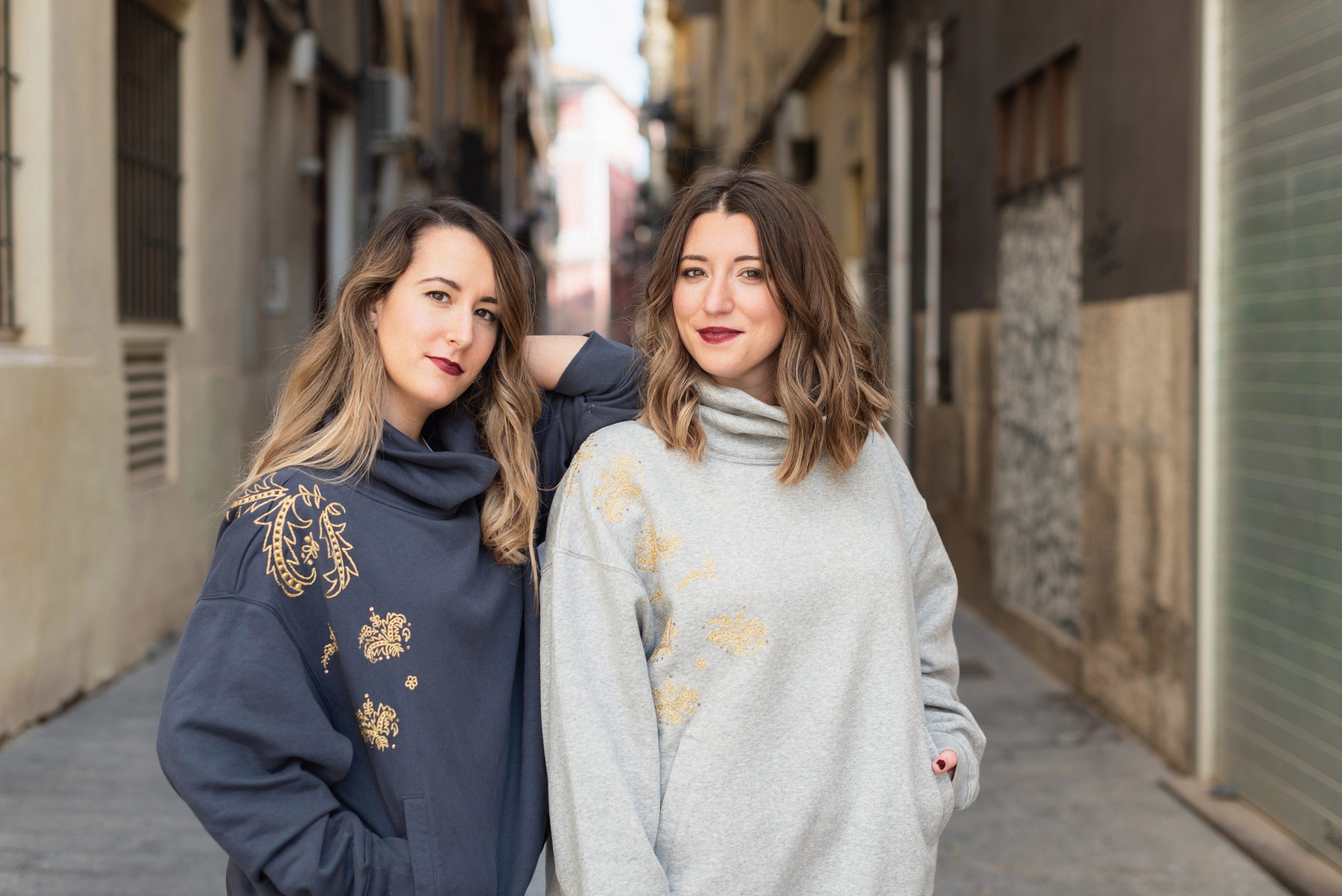 The sisters gradually started to release more garments, all with a common objective: to celebrate Valencian culture through textiles and sustainability.
The studio where the magic happens is located at Calle Quart 28 in the historic Carmen neighbourhood, steps from the famous Quart Towers. If you're looking to explore one of the oldest neighbourhoods in Valencia, don't forget to visit the Ródenas sisters' studio.
Visit the Marocas website to set up an appointment: https://marocasshop.com/contacto/