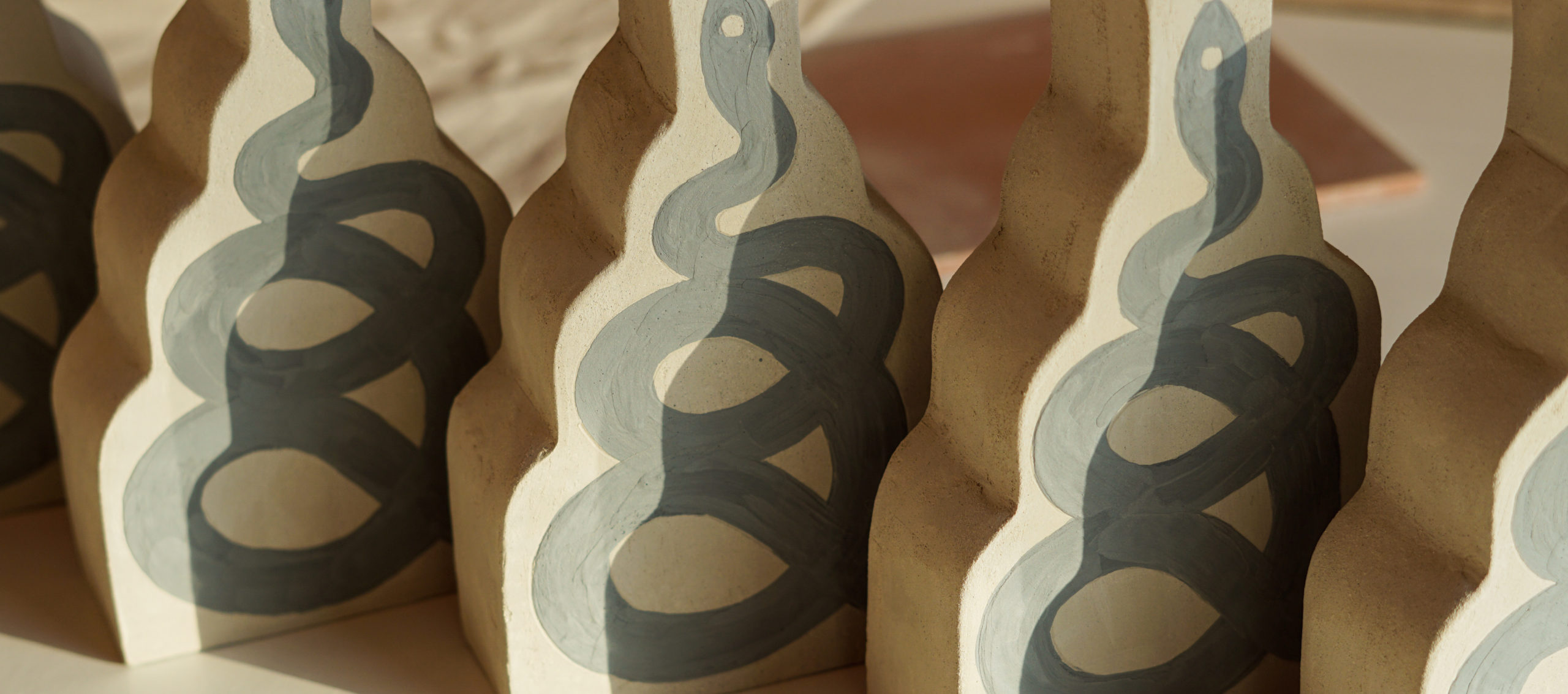 Misc, handcrafted ceramics in the heart of Ruzafa
Valencia's iconic and trendy Ruzafa neighbourhood—close to the city centre and packed with local bars and shops is one of the hottest spots in the city—is home to a unique space known for its stunning pieces sells: ceramics workshop Misc. Misc is a boutique studio created by the artist and illustrator, Lola Beltran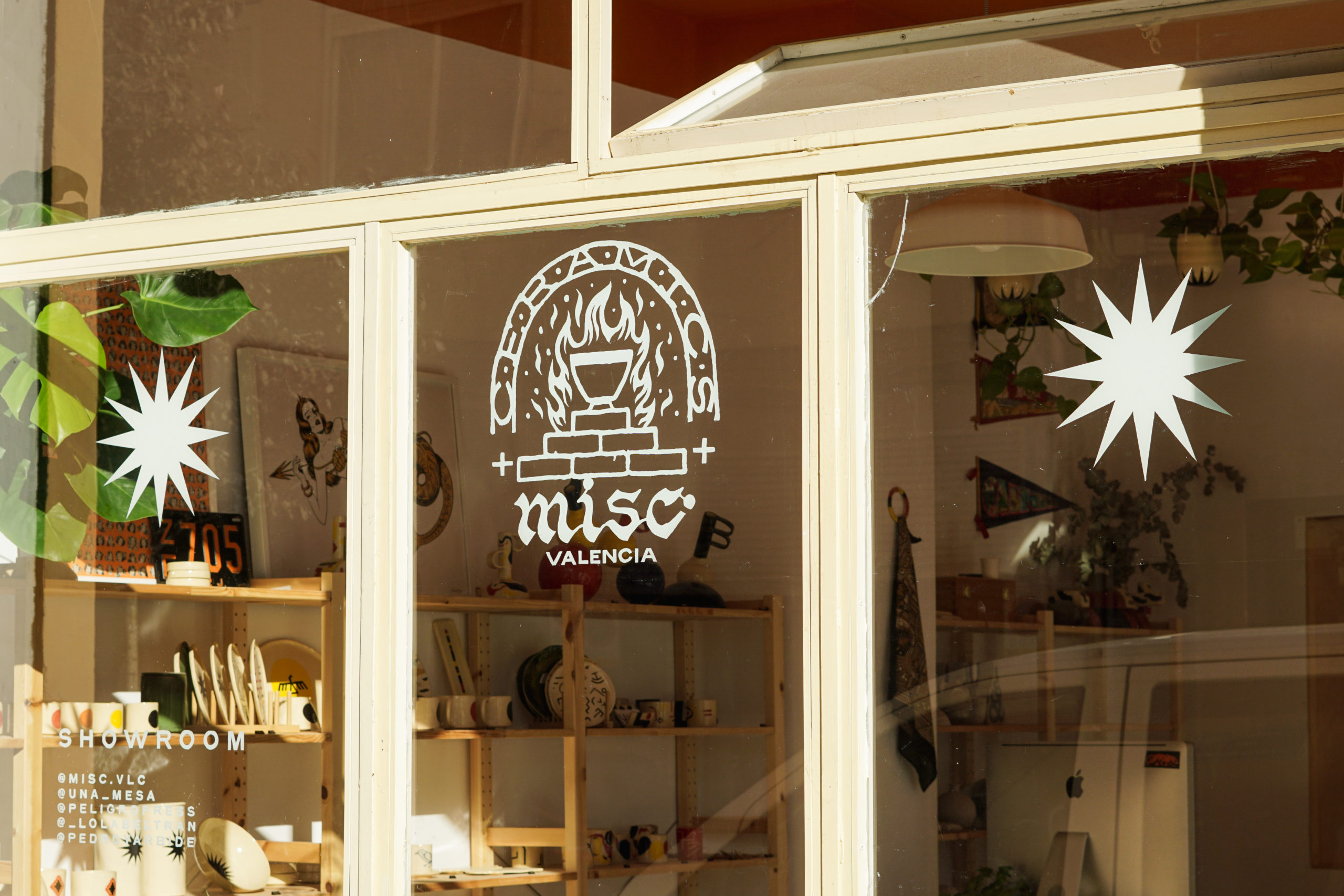 Originally, Misc. It was created as an alternative to the digital work that he develops every day, but it soon began to take shape and there was an interest on the part of the public since the huge glass window reveals the interior of the workshop and arouses continuous interest. So, Lola decided to allocate part of the space to a small physical store apart from the online store that had already been in operation for some time.
Lola Beltrán and Pedro, owners of Misc, are the artisans who create every item in the collection that you can visit and shop at their studio in Ruzafa, a carefully, tastefully decorated space. According to Lola, the idea of local "self-production" is the cornerstone of the project: the entire production process is located in Spain and only uses top-quality raw materials to ensure a durable, long-lasting final product.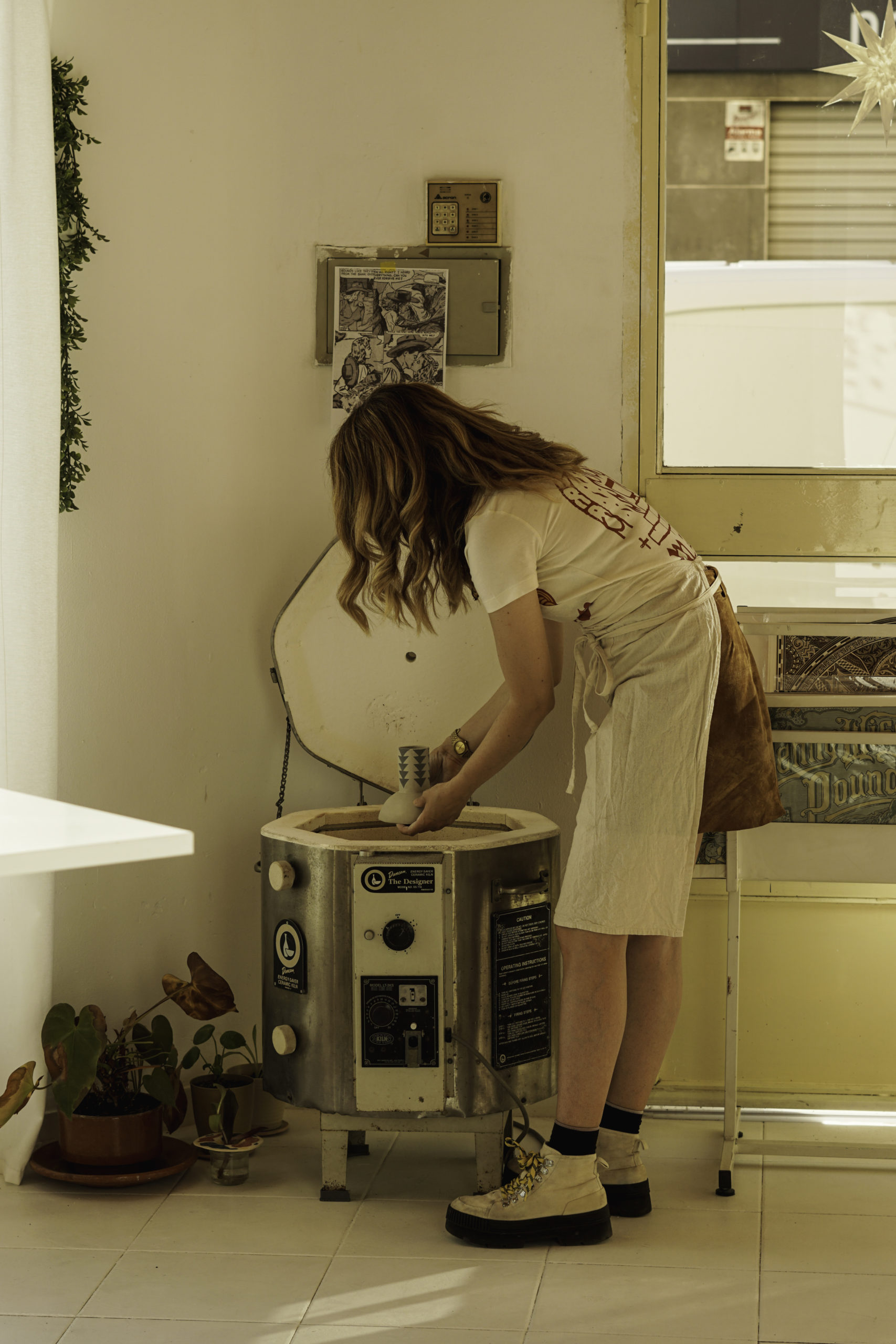 Cups, plates, coasters, trays… these are just a sample of the wide variety of ceramics that Misc offers, all of them outlined with tribal or mystical motifs. Lola often organizes pop up events to show all of its products.
Appointments are required; please send an email to misc.valencia@gmail.com.
If you're looking to delve deeper into local culture and take home a unique souvenir, Misc in Valencia is a place that you just can't miss!