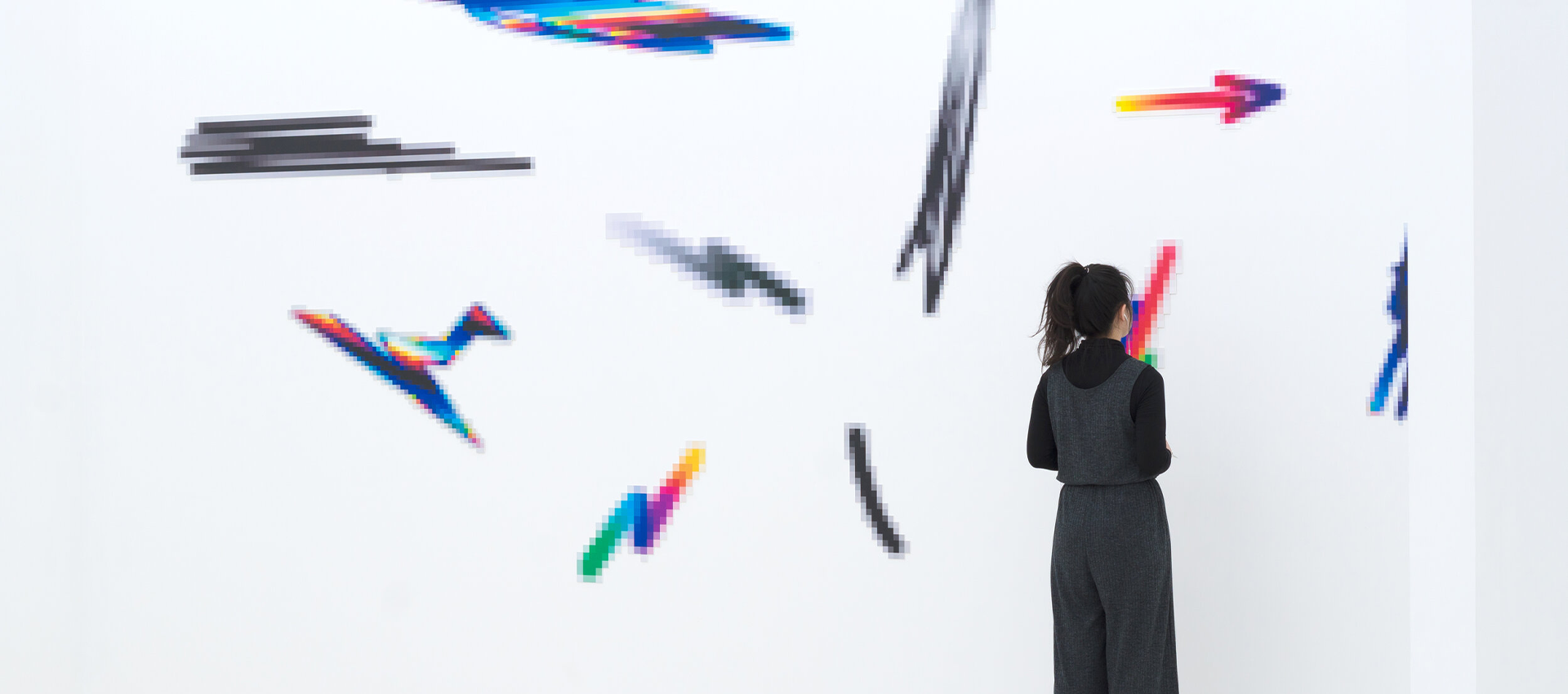 FELIPE PANTONE: "Colour only appears because of light, and light is the only reason life happens."
Felipe Pantone is an Argentinian-Spanish visual artist. He asserts that graffiti changed his life when he discovered it at 12, the age at which he began to show an interest in art. After carrying out different professional projects and graduating from the University of Fine Arts in Valencia, the city where he currently lives and has his studio, his style began to consolidate.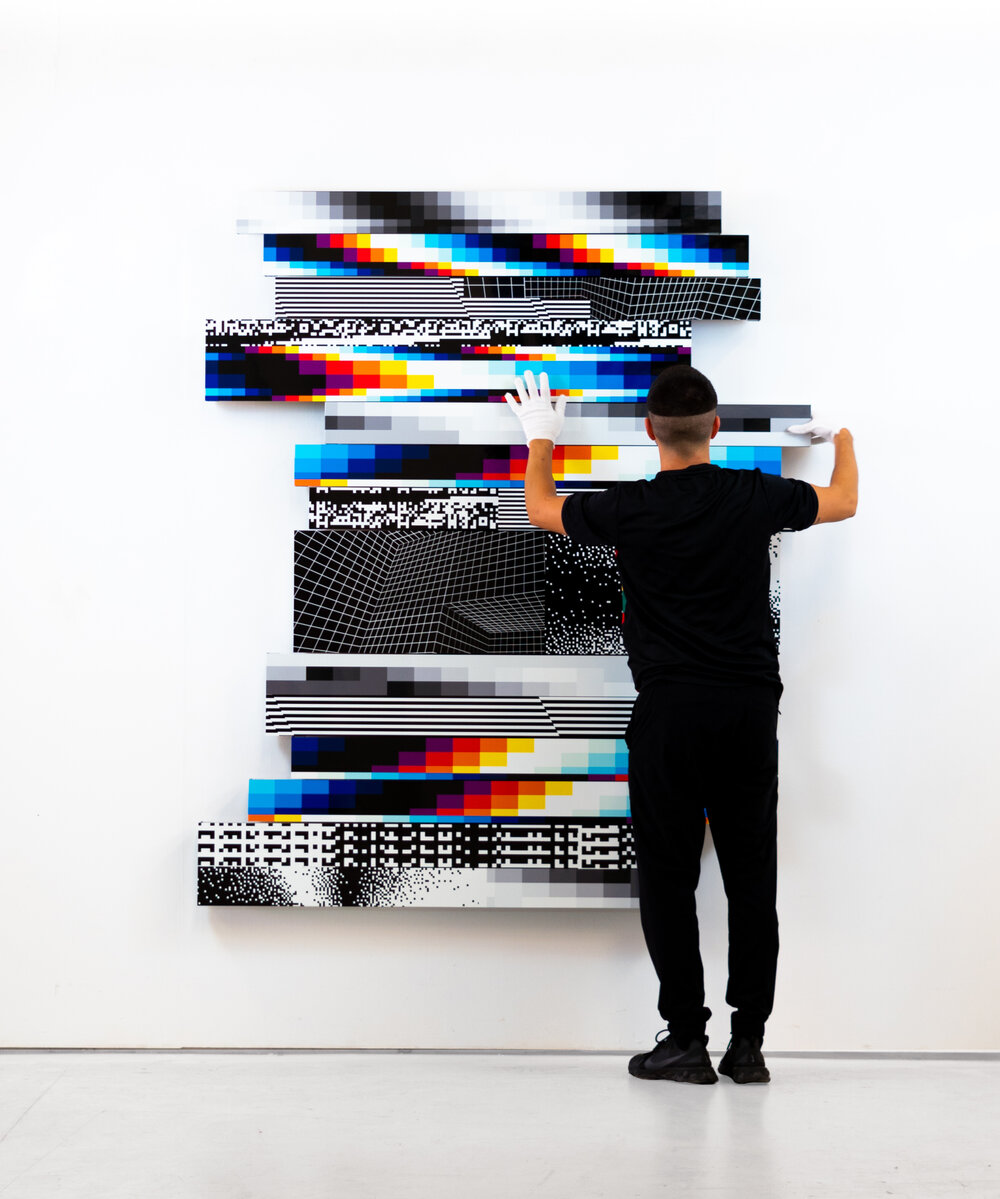 The typography and expressiveness of urban art were the platform from which the artist undertook to develop an abstract visual language. Through his work he evokes a collision between an analogue past and a digitalised future under a prism of neon gradients, geometric shapes, optical patterns and irregular grids.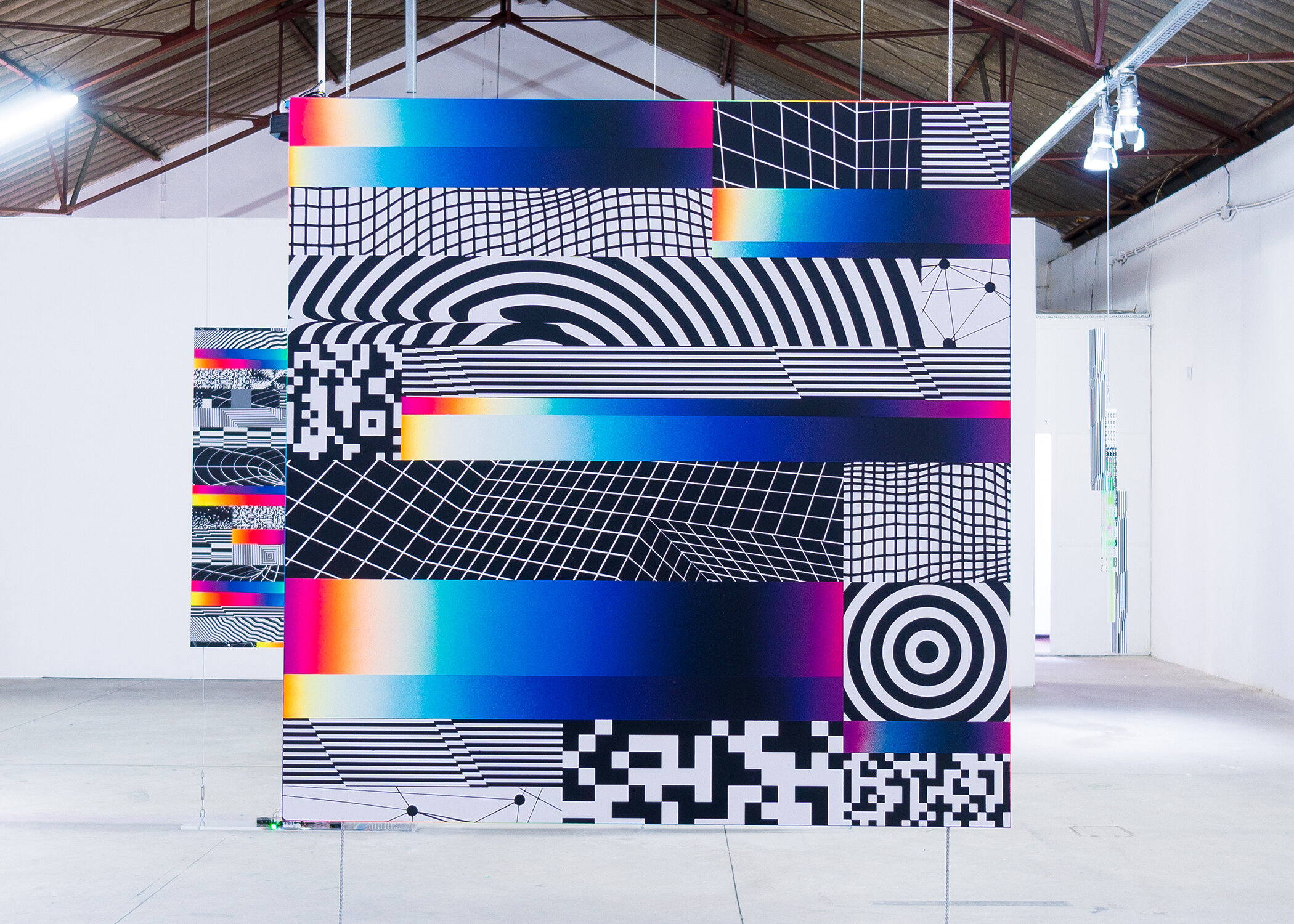 Dynamism, transformation, the digital revolution and the present are the main themes of his work. Child of the internet and the result of extensive exposure to screens, he explores how shifting the spectrum of lights affects colour and repetition.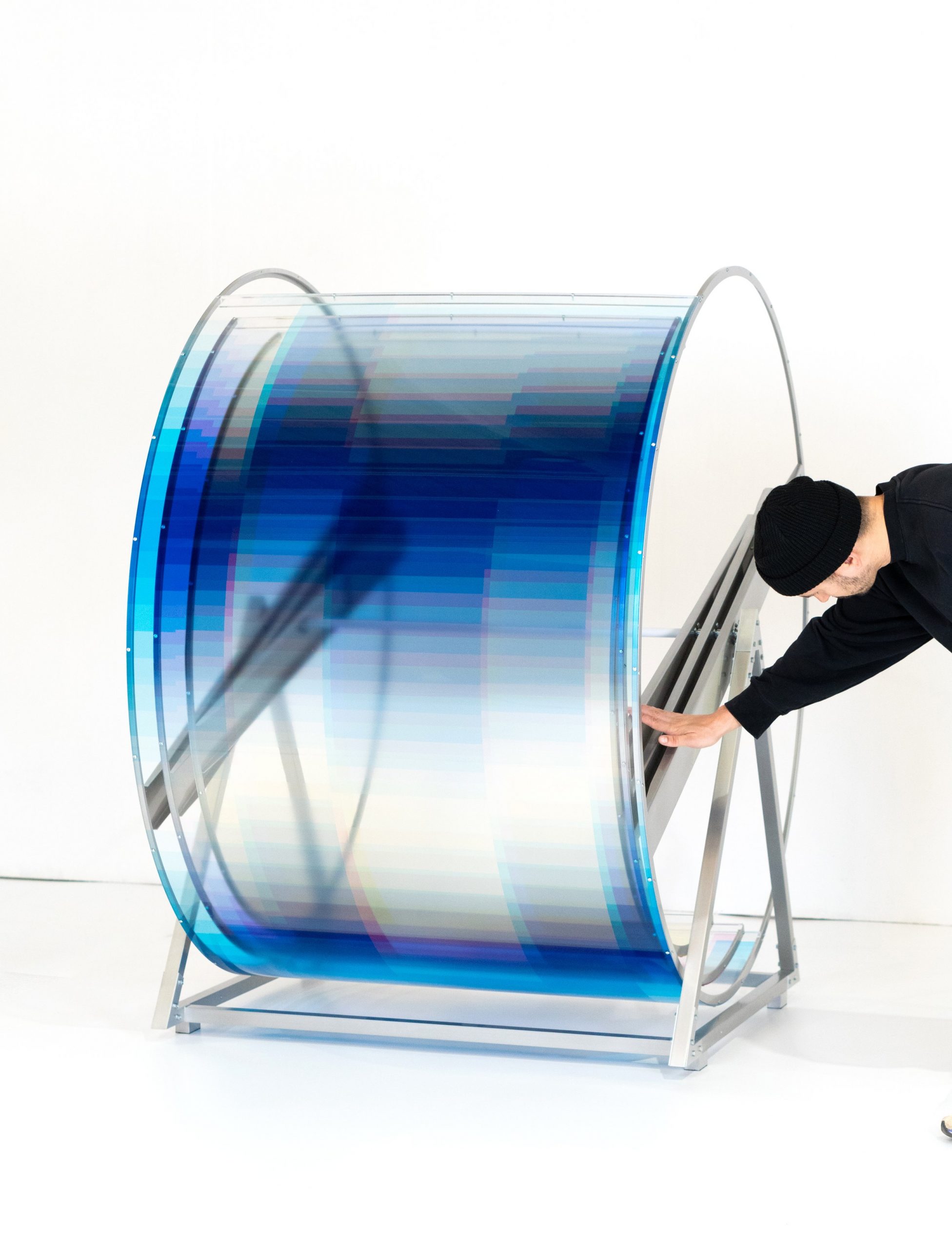 "Colour only appears because of light, and light is the only reason life happens." he claims. "Light and colour are the very essence of visual art.".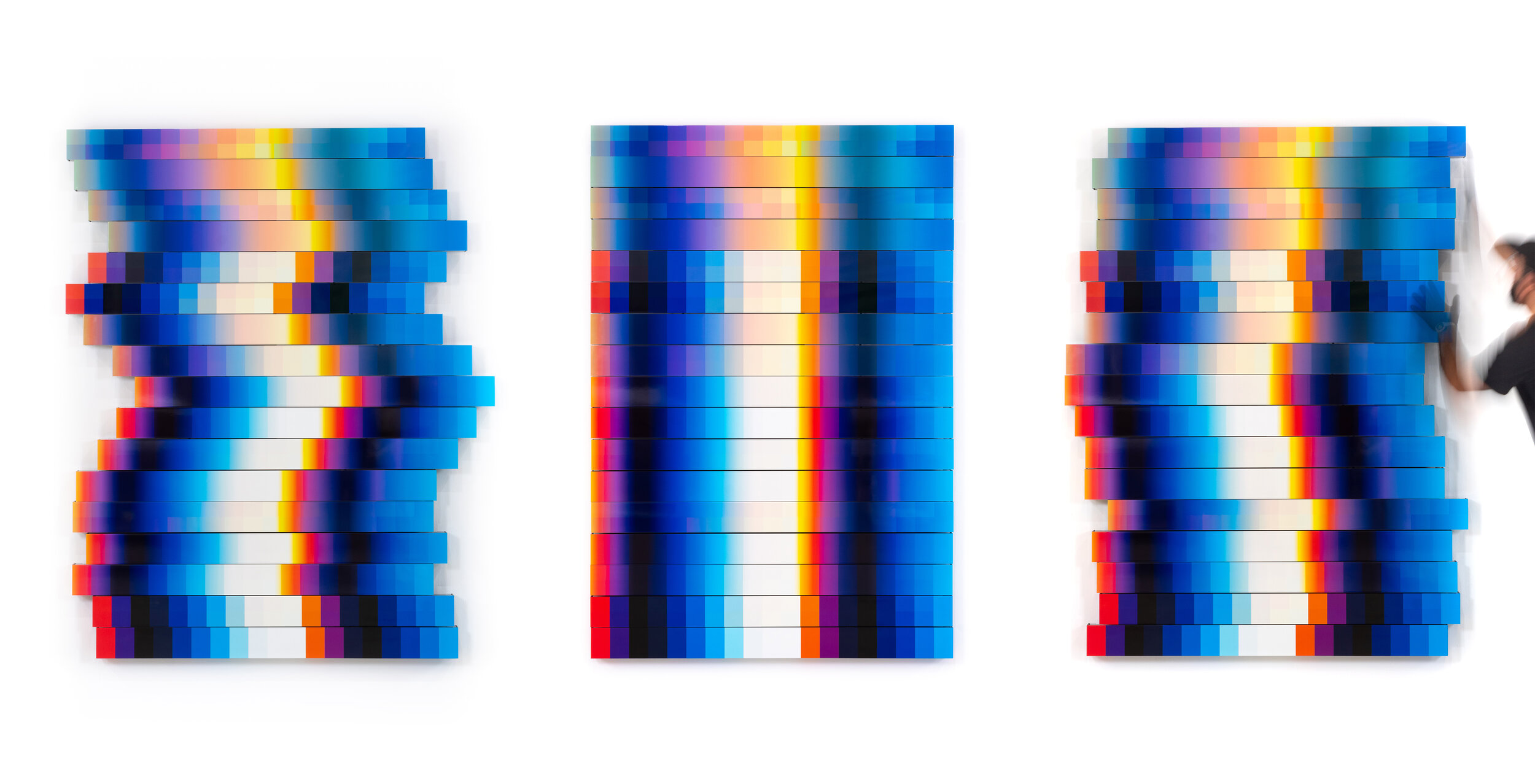 For Pantone, his art is a meditation on the ways in which we consume visual information. To do so, he works with different programmes and applications which are translated into murals, painting and sculpture which give a tactile value to what is happening in the digital world.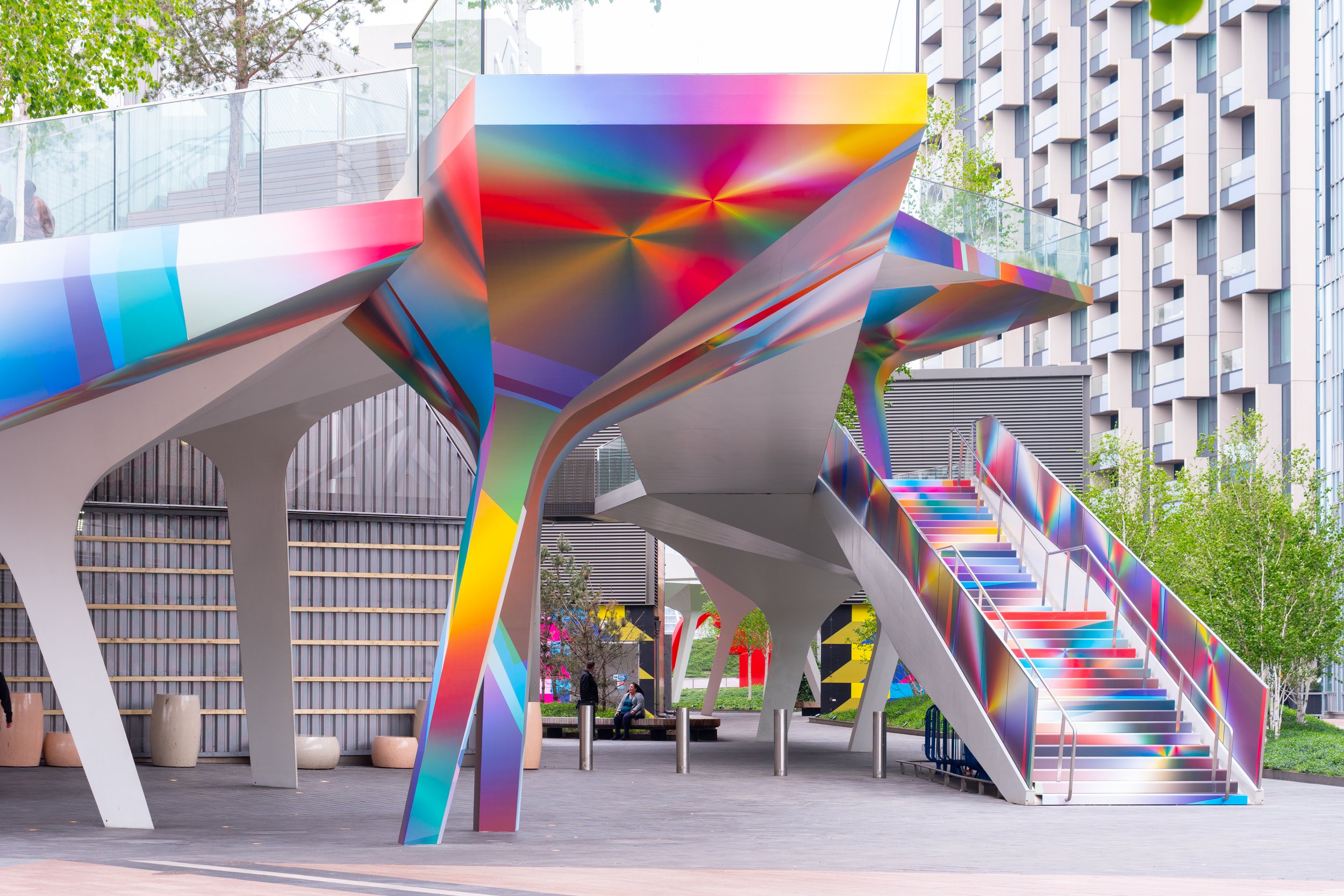 Whether exhibiting in galleries around the world, transforming a 1994 Chevrolet Corvette into something futuristic or painting a mural on the streets of Valencia's Barrio del Carmen, Pantone's interventions are always united by the intersection of technology and fine art.